End of Year Tips and Tricks Post with Extra Toppings!
Posted: 12/21/2015 by Fresh Car Keys
---
Cadillac Blues- Resolved!
The subject vehicle was approached as normal, key in pocket, master in cup holder, key in door rotated 5 times to the unlock position. The dash did NOT display as normal, instead it simply remained off.
IF THIS HAPPENS PROCEED AS NORMAL
Press the start button once, wait a few seconds.
Remove the new smart key and test lock/unlock buttons.
If they work, press and hold the start button as normal for 20-30 seconds to exit programming.
Test both keys as normal, both away from car, then one at a time in the car.
An indication of the vehicle being in programming mode is that the start button will NOT start the vehicle.
---
2016 KIA Sorento with Flip Key- Programming!
Programs under type 19 like the new Soul
---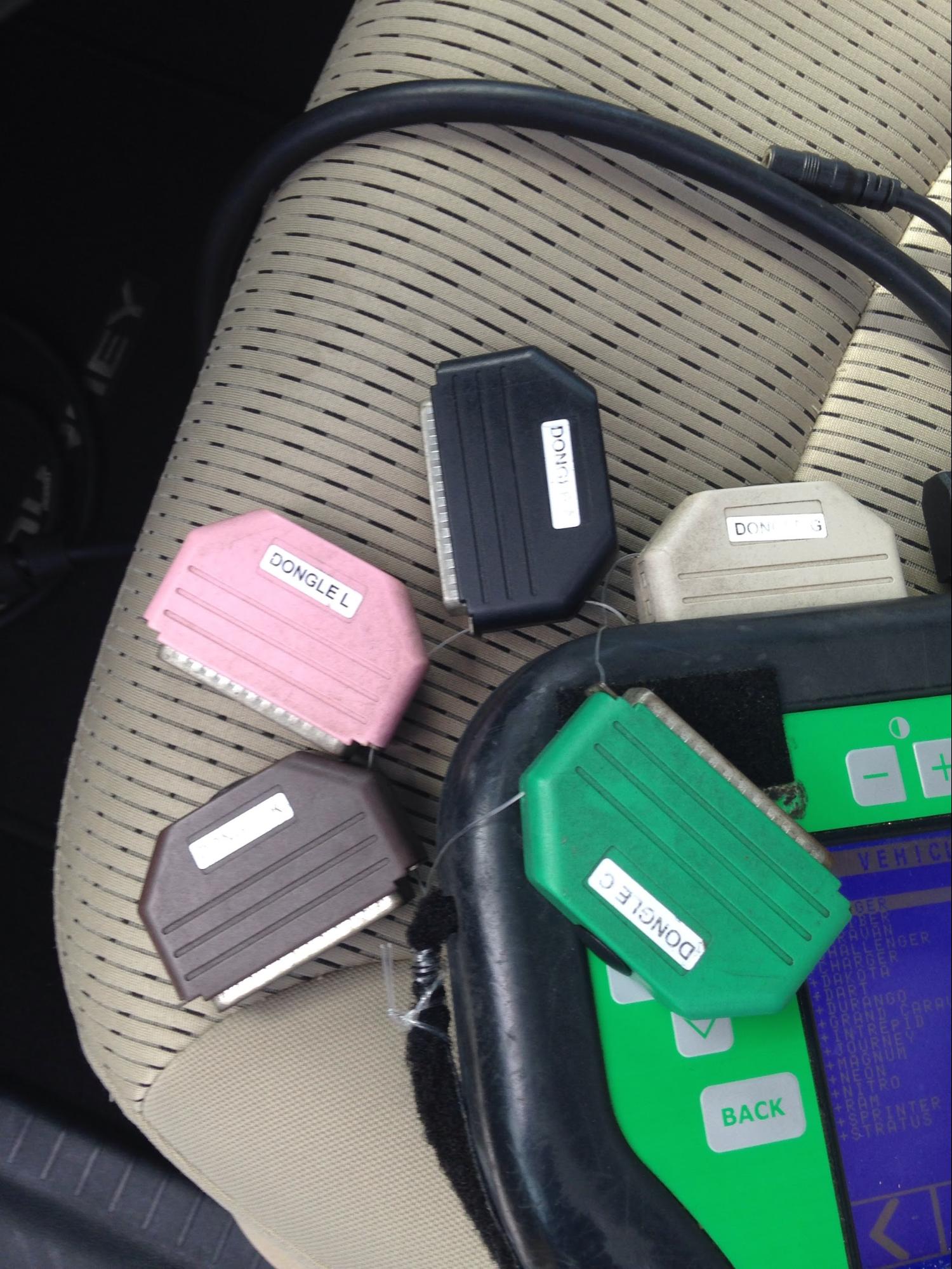 Where is your dongle? - Find it Fast!
Many folks do not always have their dongle with them and they have to walk all the way back to their van. I learned this trick from a good friend of mine in the biz and I have been using it since day one. Hang the 5 top dongles with strong fishing line To your T Code. I have added a pic to assist.
Proud to say I have never lost my dongle and have saved countless trips back to the van. With the software changing so quickly these days, everyone should consider doing this.
---
Ford Factory Door Codes- Found!
This applies to most late model fords with twist ignition. It is in the owner's manual too. Also a way to get them to have to put a second key. You can retrieve the factory code by cycling 2 known keys into ignition on. The code should appear on the center screen of the instrument panel. I have done this on F series , Fusion. but you can try it on most. If that does not work and the T-Code will not pull, the smart junction box or sometimes called fuse box has a white sticker on it with the code. You tube also has some videos on this.
Thanks!

Team Fresh Car Keys